Local facilities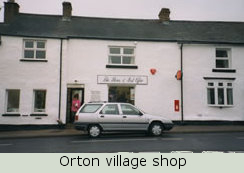 We have a very good local shop,

Orton Village Stores

run by Paula and Nigel (Telephone: 01539624225). They have an excellent choice, beautiful cold ham, local bacon and sausages, breads, milk and dairy products and you can put in a vegetable and fruit order. Plus general supplies.
Our farming neighbours Barbara and Steven Dunning (Telephone 01539624418) have the best local beef and lamb - we only buy from them.


Asda do deliver and now know where we are.


There is a Farmers Market the 2nd. Saturday of every month.


There is a local trout farm Bessy Becks (Telephone 0153962330) a fun day out for fishing and they have an excellent shop with smoked trout, pate and fresh fish, also local products. Also a tea room.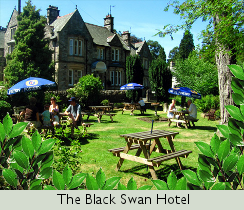 Eating out - we can recommend The Black Swan Hotel (Telephone 01539623204) very good food. It is 6 miles away and for large groups we would suggest booking at least a week ahead, especially for weekends.
There is also The Fat Lamb (Telephone 01539623242) about 8 miles away, again good local food in a stunning setting.
There is a chocolate factory in Orton - Kennedys Fine Chocolates (Telephone 01539624781) it is a lovely shop with tea rooms and they do light lunches. A visit to this can be combined with a "History walk around Orton" we have the book and it is ideal for children.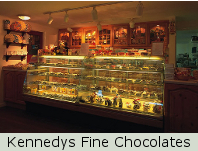 Feedback from previous guests don't really rate the two most local pubs.
In terms of take away the Coast to Coast (Telephone 01768371194) fish and chip shop in Kirkby Stephen is excellent, we can provide insulated bags to collect, it is 15 minutes away.
The Century chinese take away has a good reputation and is also in Kirkby Stephen, we have a supply of menues in the house. Orders can be rung in and then collected.
During the growing season we have a good supply of parsley, mint, chives and marjoram growing near the entrance door which we are happy for you to use. Also if we have an excess of lettuces we leave them at the entrance door for your use.
---
Steve Crook is a local photographer living in Orton.
You can see his work at www.stevecrookphotography.com

Fawcett Mill Fields
Last Updated June 2011 Web Page by IT Solutions
URL: http://www.fawcettmillfields.com